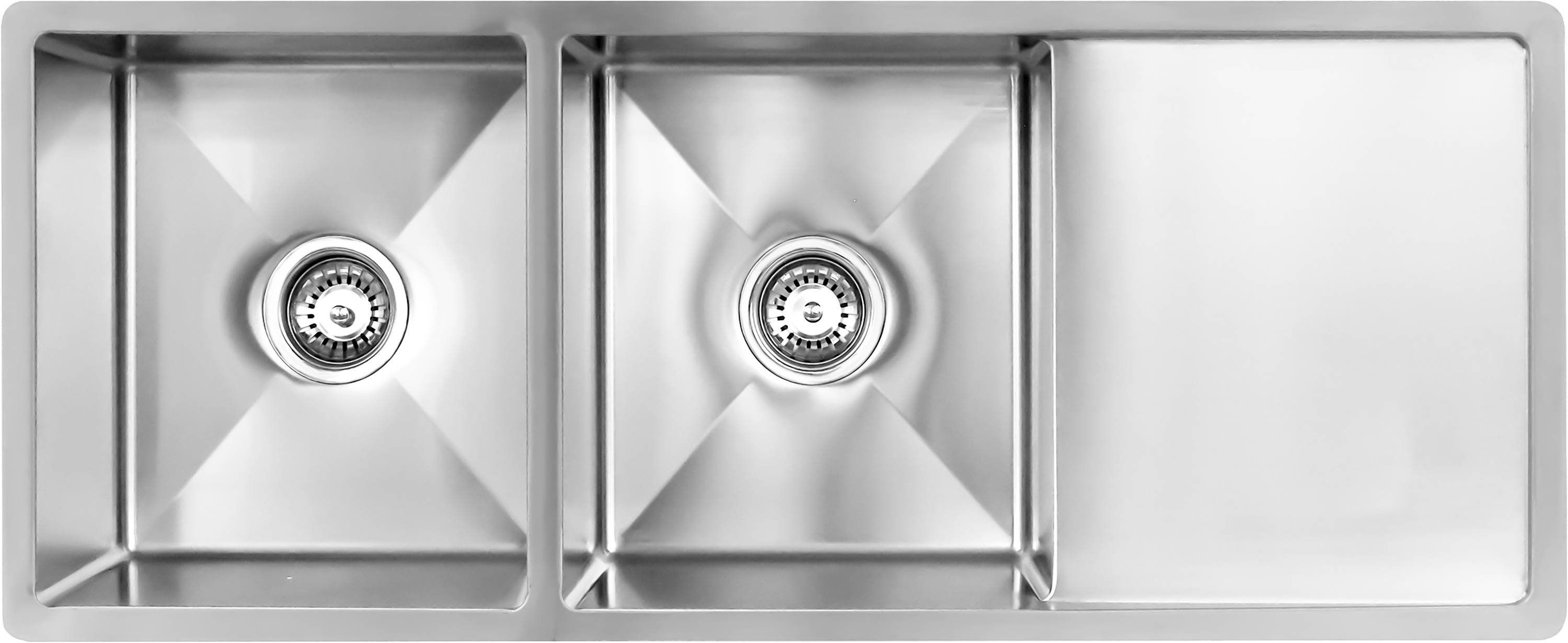 Buildmat Kitchen sinks brings joy and style into your kitchen. Each curve and corner has been designed around making your kitchen stand out but also allows you to effortlessly clean after each meal.
Flimsy Sinks
Just don't cut it
The thickness of kitchen sinks plays an important part to the quality. The thicker the steel used to make the sink it means you get more sink.
The reason why it's important is because it becomes a sturdier and more solid sink, you'll notice it when you start putting pots and pans down.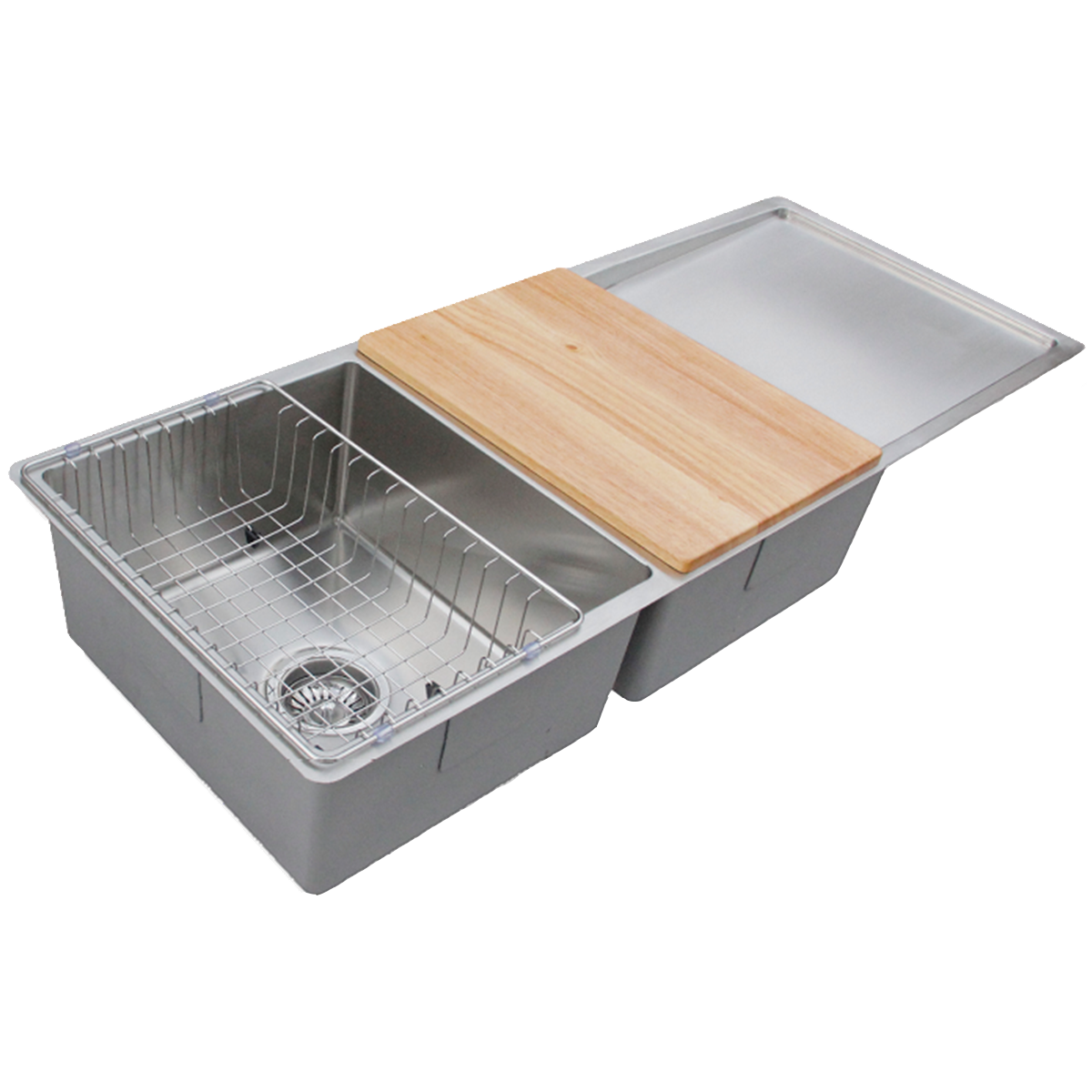 Handmade sinks means that there are people actually welding the sink
together instead of a machine just pressing on a sheet of metal.
It means that the each corner is carefully crafted and that each wall of the sink is a true 1.5mm thick stainless steel instead of a sheet of metal being stretched by a large machine press into shape.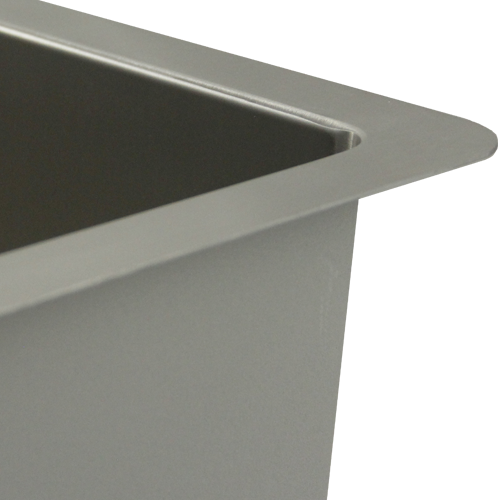 The Next two sinks are more used in the Laundry and have been designed extra extra large size from the request of our BuildMat customers, they're all asking us for a sink that fits their dogs and cats so they can wash them in the Laundry!!!

Other things to consider when choosing a sink
Try to make sure that you match your tapware is chosen to match the theme of the kitchen as well as splashback, these can clash very easily so make sure you browse around for some Inspirations. Majority of sellers are selling Stainless Steel Kitchen Sink grade SS304 which means it's a food grade stainless steel which you'll see used in commercial catering equipment, or on the stainless steel kitchen benches on tv cooking shows, but to be safe just make sure it is listed as SS304 or SUS304.

If you want more details or someone to call you and talk you through what you should look out for fill out your details below or click on the chat box on the bottom right of your screen